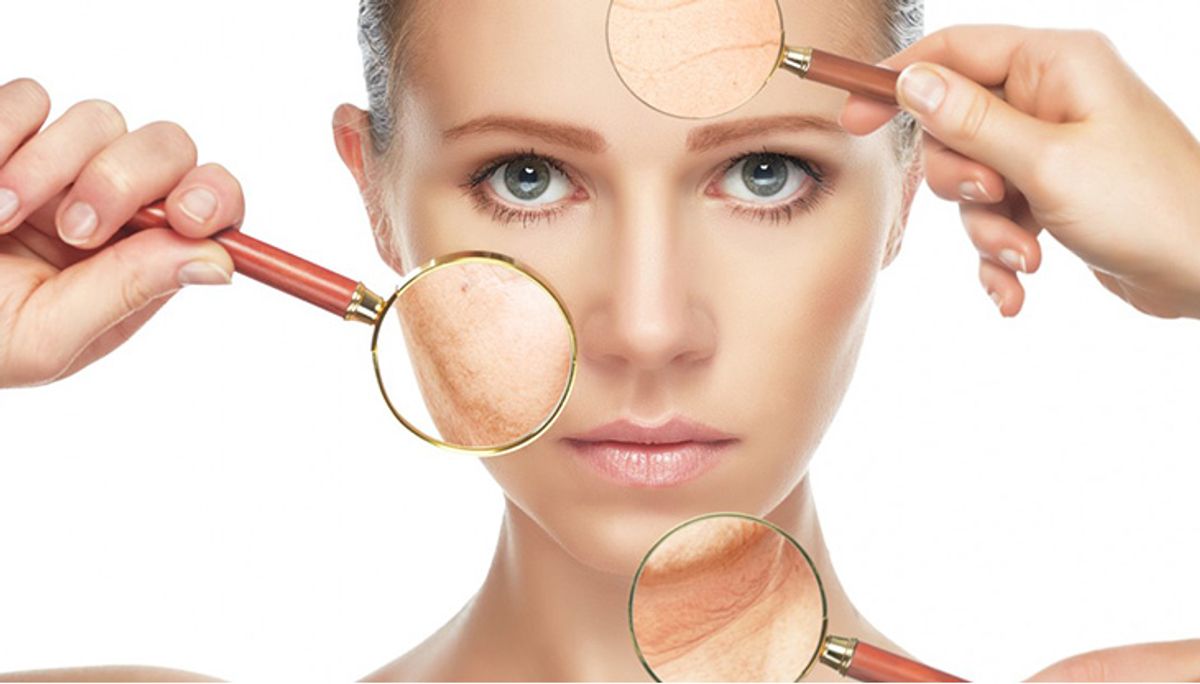 What Is My Skin Type?

Knowing your skin type is crucial when you're searching for the right skincare products. Whether you have oily skin or experience excess dryness in your skin, being able to choose the right moisturizer, cleanser, and other skincare products means your skin is getting the best pampering possible.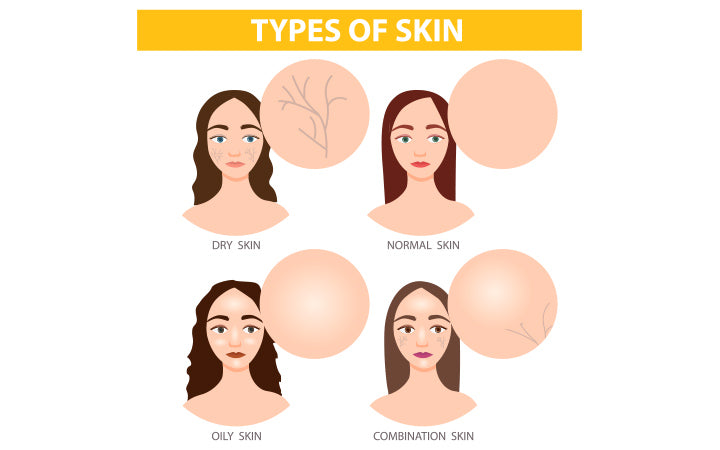 Once you've identified your skin type, it can be helpful on reevaluating your skin type from time to time or regular basis. Skin type may change over time based on many factors. It could be the climate, age, and others. In order to ensure your skin is getting the best care it can possibly get, keeping an eye on your changing skin type can be very helpful.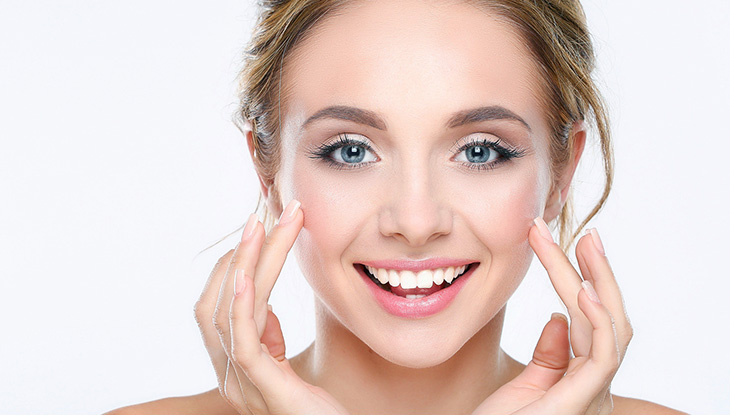 NORMAL SKIN
'Normal' is a term widely used to refer to well-balanced skin. The scientific term for healthy skin is eudermic. The T-zone (forehead, chin and nose) may be a bit oily, but overall sebum and moisture is balanced and the skin is neither too oily nor too dry.


Normal skin is the easiest to care for as you can use most skincare products without having to worry about any major concerns.
Close up from skin with a healthy and radiant look
A velvety, soft and smooth texture is a sign for a healthy and radiant skin.
Normal skin has:
fine pores
good blood circulation
a velvety, soft and smooth texture
a fresh, rosy colour uniform transparency
no blemishes and is not prone to sensitivity.
As a person with normal skin ages, their skin can become dryer.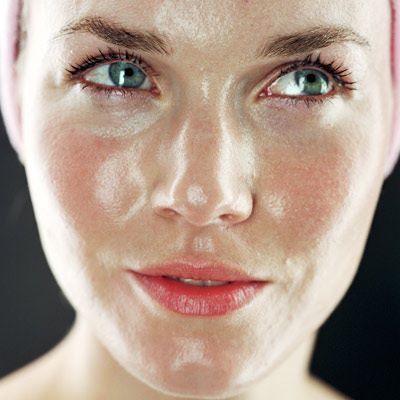 OILY SKIN
What is oily skin?

'Oily' is used to describe a skin type with heightened sebum production. An over production is known as seborrhea.

Sebum is the natural oil that your skin produces to provide a protective layer. We all have sebum. If you find yourself dealing with oily skin, your face may appear greasy or shiny due to excess sebum. Oily skin can lead to clogged pores and you may be prone to breakouts of acne, blackheads, and more.


Finding the right skincare products for oily skin can be difficult. Your skin needs moisture, but you want lightweight hydration that doesn't add any additional oils. You also want products that can absorb some of the excess oil, without stripping it entirely and leading to dryness.



Our favorite is the Blemish Set. It includes four professionally curated products that are great for your morning and evening skincare routines. You'll find a rose calendula cleansing grains, a Skin Perfecting Serum that helps to balance oil/sebum production serum and daily Glow Up Blemish Drops face oil/serum that both provide a healthy glow with mattifying effect.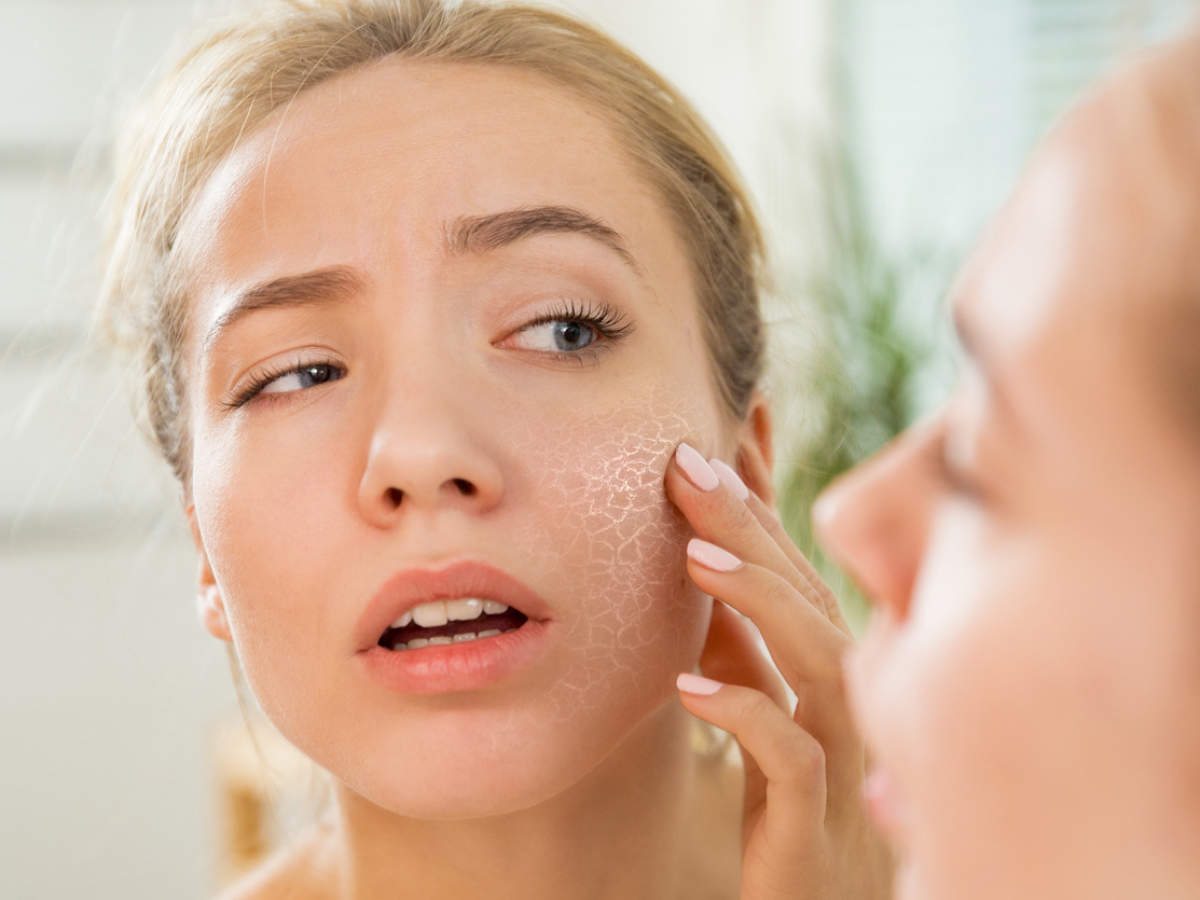 DRY SKIN

What is dry skin?

'Dry' is used to describe a skin type that produces less sebum than normal skin. As a result of the lack of sebum, dry skin lacks the lipids that it needs to retain moisture and build a protective shield against external influences. This leads to an impaired barrier function. Dry skin (Xerosis) exists in varying degrees of severity and in different forms that are not always clearly distinguishable.
Significantly more women suffer from dry skin than men and all skin gets dryer as it ages. Problems related to dry skin are a common complaint and account for 40% of visits to dermatologists.
Skin moisture depends on supply of water in the deeper skin layers and on perspiration.
Skin is constantly loosing water via:
Perspiration: active water loss from the glands caused by heat, stress and activity.


Dry skin needs intense moisture, and without it your skin will be vulnerable to a wide range of additional issues including visible signs of premature aging. When you want to restore your skin's natural hydration, we absolutely love the Moisture Set Kit


It's specifically made to provide intense hydration for dry and dehydrated skin. You'll find four products that are perfect for a boost of hydration. You'll find a natural cleansing grains that won't strip your skin of any natural oils it may be producing. There's also Aloe Cucumber Mist can be used anytime throughout the day or use as toner give skin a hydration boost anytime in the day, You can also find a Hydro Boost Serum with high potency of Hyaluronic Acid and Aloevera extract that helps in hydrating and soothing our 4 layers skin, a Glow Up Moisture Drops facial oil/serum which contains sugarcane Squalane oil and chamomile essential oil that moisturise our skin surface and lock in moisture.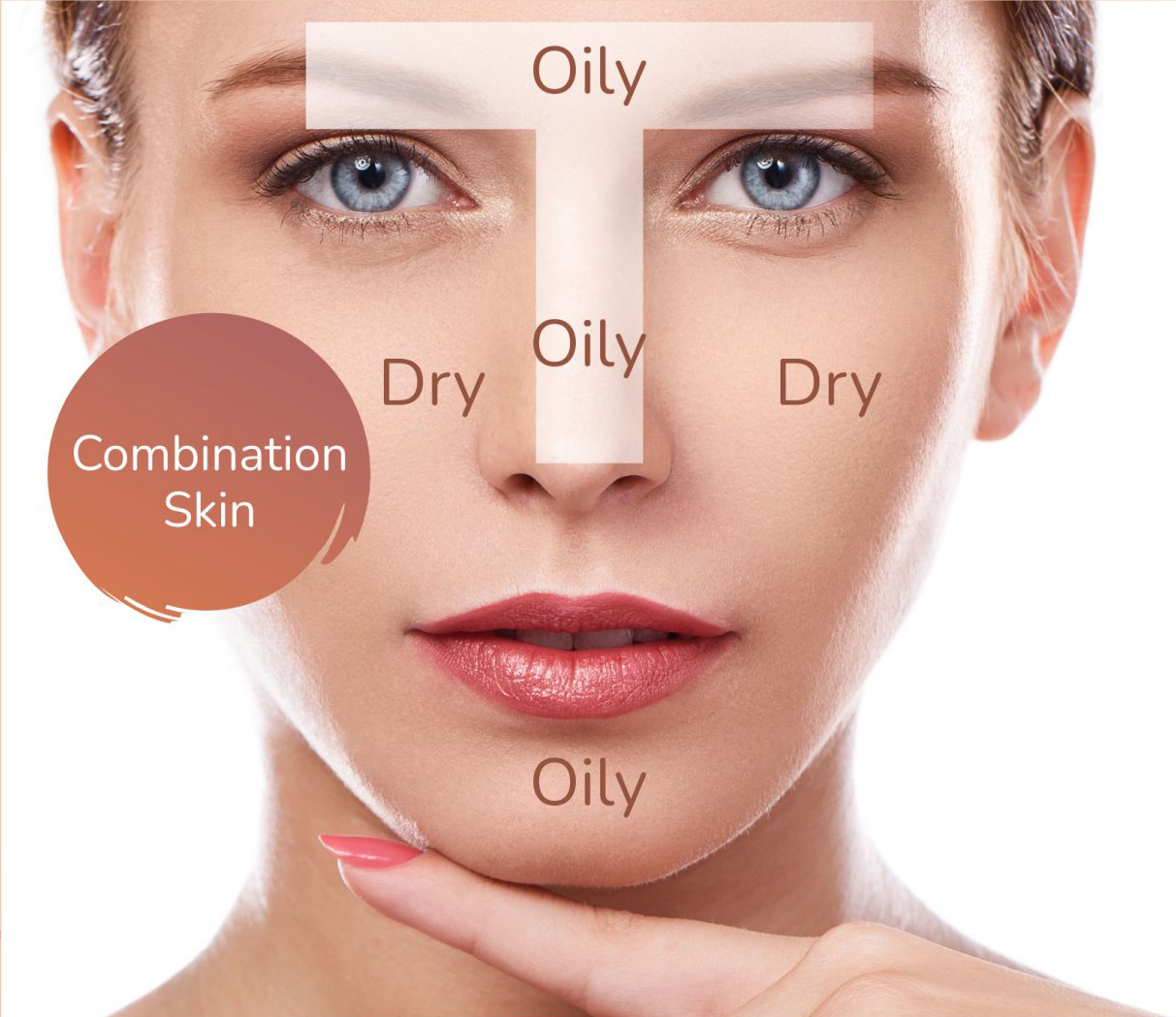 COMBINATION SKIN
Combination skin is skin types vary in the T-zone and the cheeks. The so-called T-zone can differ substantially – from a very slim zone to an extended area.
Combination skin is characterised by:
an oily T-zone (forehead, chin and nose)
enlarged pores in this area perhaps with some impurities
normal to dry cheeks

The causes of combination skin

The oilier parts of combination skin are caused by an over production of sebum. The drier parts of combination skin are caused by a lack of sebum and a corresponding lipid deficiency.

This skin type can keep you on your toes when it comes to selecting the right products. Combination skin may be oily in select areas, such as the nose and forehead, and dry in other areas, such as the cheeks.


Finding the right skincare products for combination skin can be tricky since you're working with a couple different skin types. Using gentle and lightweight skincare is the best recommendation we can offer. That way, your natural oils are reduced but not stripped, and areas that need a bit of hydration can be targeted.


If you're dealing with combination skin, you'll love the Moisture Set and a skin perfecting serum. It's a great way to have clear and healthy glowing looking skin while helping to balance out textures and tones.