Gentle cleansing grains is a total 💯% natural clay based cleanser infused with organic rose and calendula extract for calming and hydrating cleansing experience. This cleansing grains cleanses thoroughly and effectively removes impurities without harming our skin barrier and do not strip off our natural oil. This is a powder to foam formula. It produces creamy foam once in contact with water. This cleanser formulated to balance skin pH. Gentle enough to use daily. Consistent use will result to lesser excessive sebum thus less blackhead,whitehead and dirt builds up.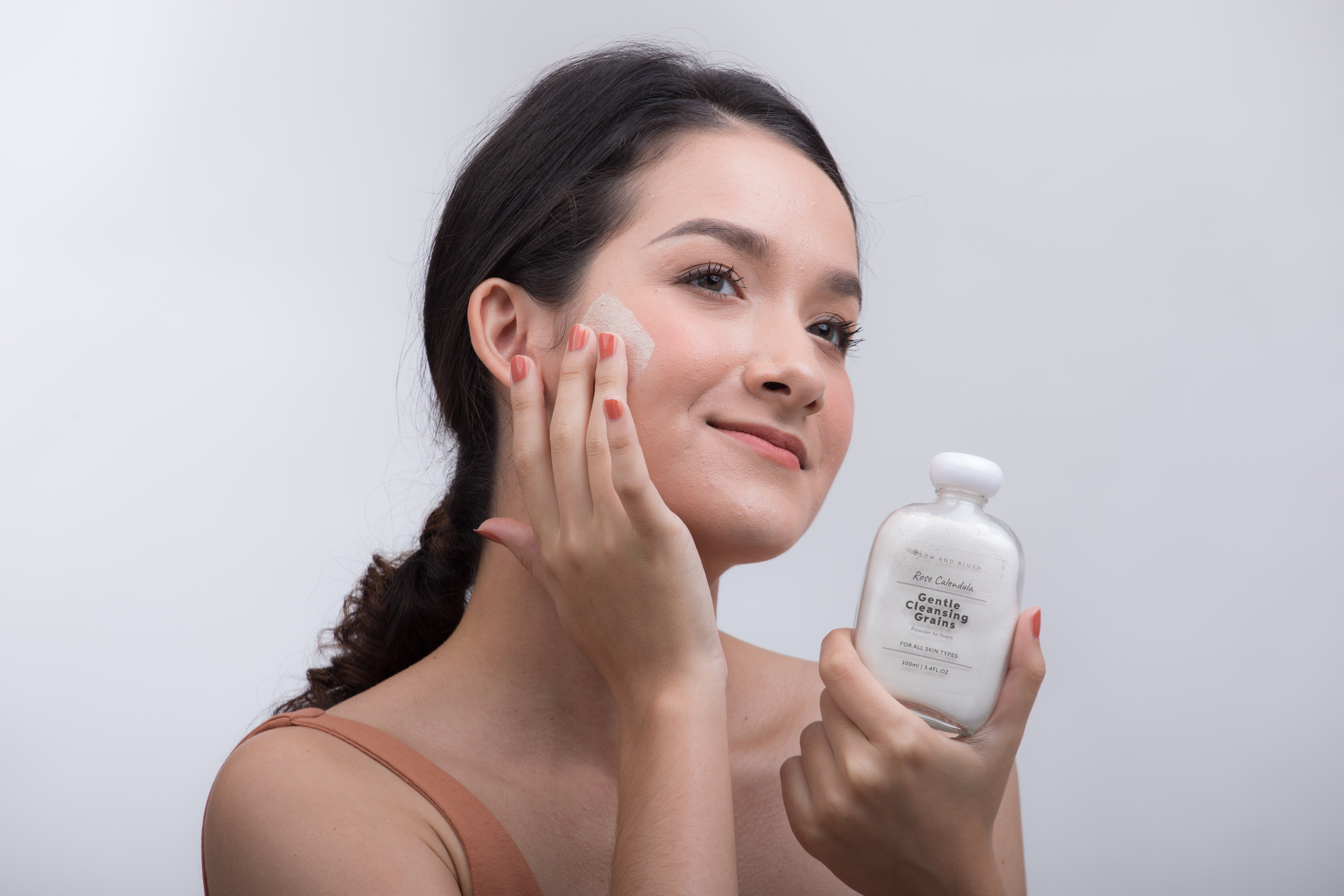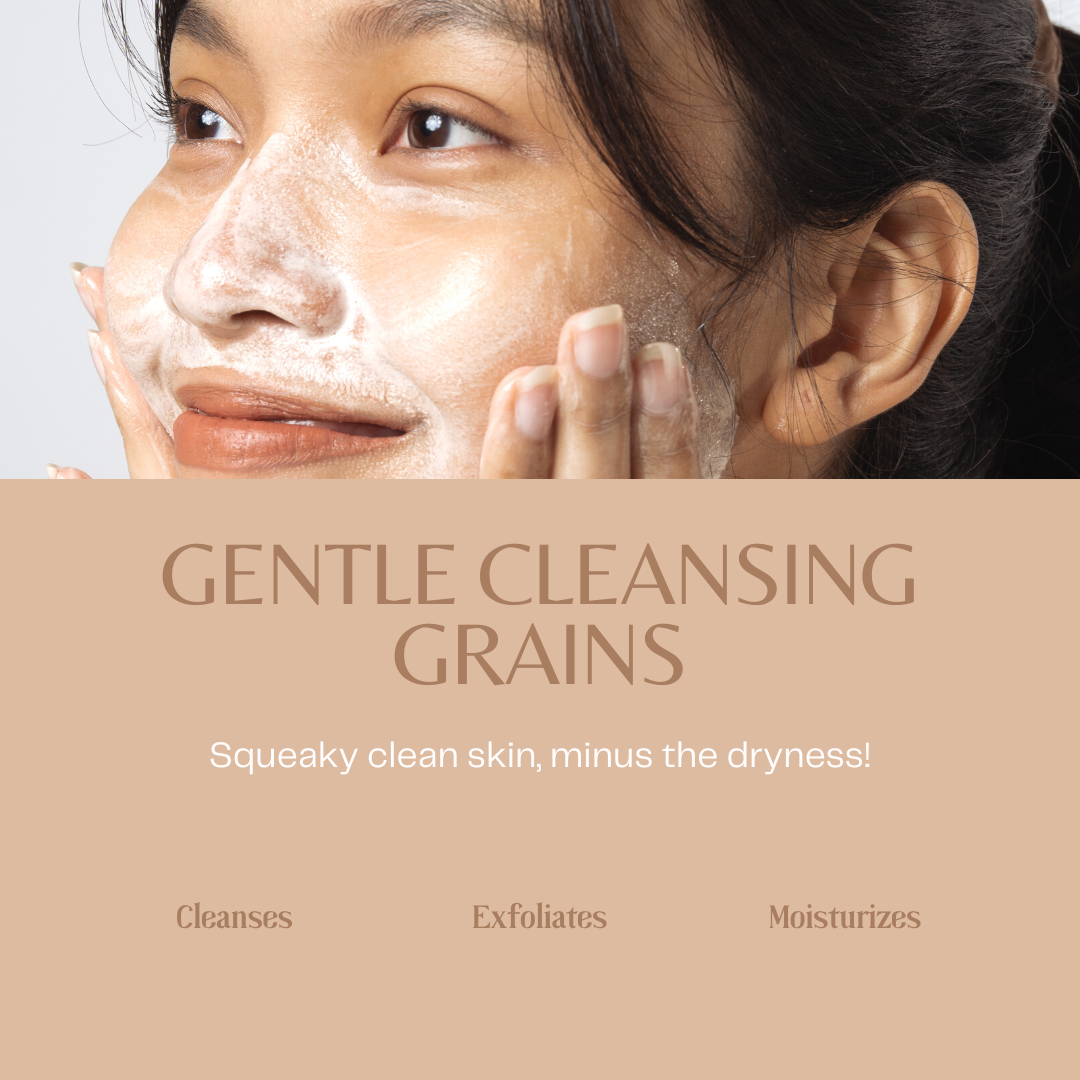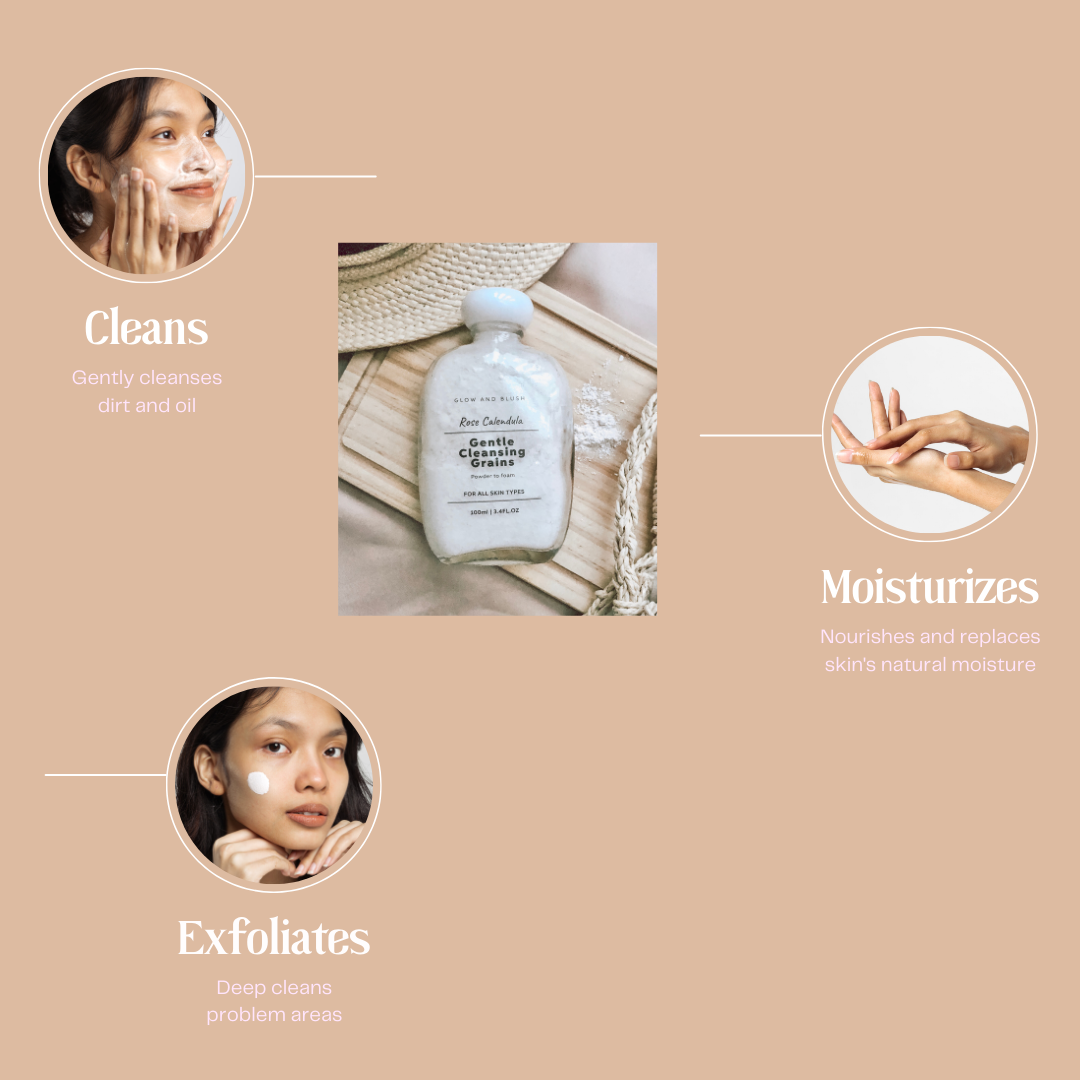 This is an all natural products without chemicals and preservatives.
Key ingredients:
Organic Rose Petal Extract (food grade) : Sourced from organic farms, It makes the skin soft, smooth and glowing. Organic rose petals powder contain anti-oxidants that fight off free radicals, skin irritants, excess sebum, and germs.
Organic Calendula Extract (food grade): Calendula is quite potent in antioxidants that help in maintaining the health of your skin. These antioxidants play a major role in neutralising the free radicals that can damage your skin. Antioxidant promote the growth of healthy skin cells by increasing the cell turnover. Calendula boosts the collagen production in the body while making your skin radiant and healthy. Thus, with calendula powder infusion in this cleanser help skin to improves its texture to a great extent.
Zeolite Ultrafine Clay: It has the ability to absorb and neutralize toxins making it a valuable as a detoxifying ingredient.
Organic Oat Kernel Flour Extract : This is a fine powdered oat extract that possesses a silky feel.Reduces redness and skin irritation and packed with skin soothing properties. Also act as a skin protectant by forming a physical barrier on the surface. Provides skin moisturisation and hydration. Leaving skin smooth and dewy soft.Its a natural emollient and skin conditioning agent.
Ingredients : Kaolin clay, Zeolite Ultrafine clay, Rosa Centifolia (Rose) Petal Extract, Calendula asteracea, Simmondsia Chinensis (Jojoba) Seed Oil, Pelargonium graveolens Flower Oil, Avena Sativa (Oat Kernel) Flour, Tocopherol.
Suitable for All Skin Types.
Note: *Patch Test is recommended before consistent use* to prevent any allergy reaction.
Customer comments
| Author/Date | Rating | Comment |
| --- | --- | --- |