"Pamper your skin with endlessly fun nature-inspired facial masks for healthy-looking, beautiful skin from the mask experts"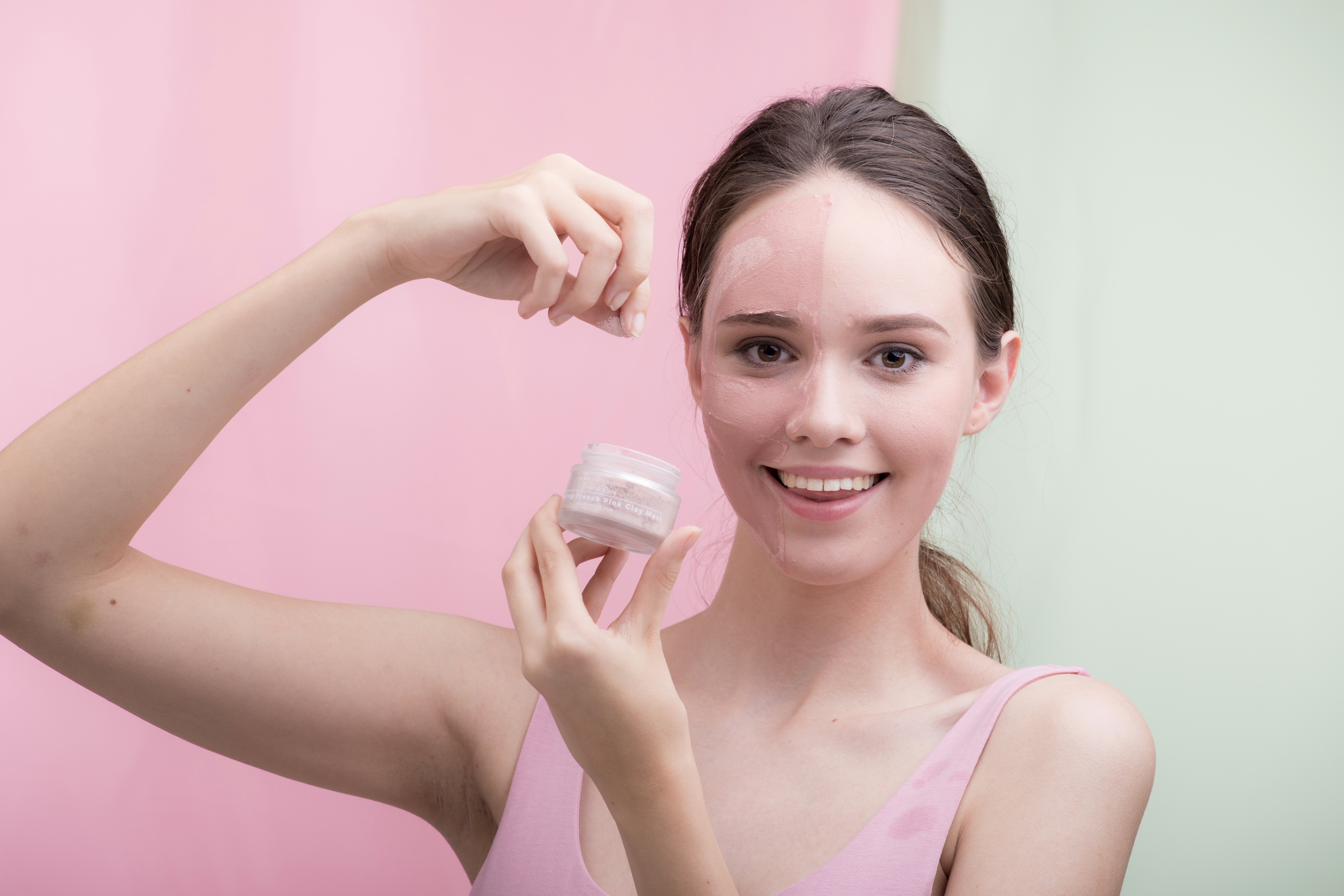 Exfoliating French Pink Rose Clay Mask is fabulous for most skin types as it is one of the mildest clay that is suitable for sensitive skin which simply means it's a naturally occurring clay that has kaolinite as its main component. It helps to replenish and restore skin with moisture, exfoliate the complexion with its slightly grainy texture, and draw out impurities.
French Pink Clay infused with Organic Rose Tea Powder gently absorb and removes impurities and dirts without stripping off our natural oil hence it wont dries out our skin.
---
This is a All Natural Plant Based product. Free from synthetic chemicals and preservatives.
---
Key Ingredients:
French Pink Clay
French Pink Clay cleanse and detoxify the skin, remove dead skin cells and create and overall refreshed appearance.
Organic Rose Powder ( food grade)
Rose powder are sourced from organic farms. They are rich in vitamin C, B and K and thus results in smooth and flawless skin tone when regularly applied. The antioxidant property in the rose powder discard any skin irritation and soothes your skin. Besides, rose powder also has the ability to remove dirt and excess oil from the pores and helps you to get rid of the bacteria with the help of its anti-bacterial property.
Organic Rosehip Oil (With Ecocert)
Organic Rosehip oil contains a wealth of essential fatty acids. The many fatty acids in rosehip oil make it an excellent option for hydrating dry, itchy skin. The skin also easily absorbs the oil, allowing its antioxidants to travel deep into the skin's layers. Rosehip Oil contains vitamin C has been "shown to effectively reduce hyper-pigmentation and brighten the skin"
Vitamin E
Vitamin E is antioxidant, they prevent oxidative damage to cells by helping to remove free radicals (the bad guys) while they are also known for its moisturizing and healing benefits, and helps to "strengthen skin barrier function"
---
Ingredients: Montmorillonite and Illite, Rosa Centifolia (Rose) Petal Powder, Rosa Canina Fruit Oil, Tocopherol.
Directions: Scoop 1tbsp of the clay and 1tbsp of clean water/ honey water / rose water and mix thoroughly then apply on a clean skin. Wait for 5 minutes or 70% dry and rinse it off.
Note: *Patch Test is recommended before consistent use* to prevent any allergy reaction.
Nt weight: 50g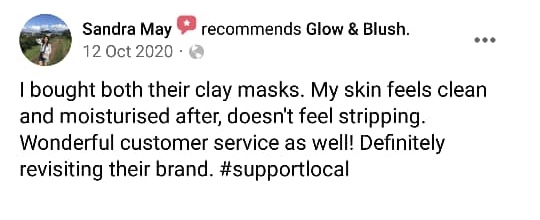 Customer comments
| Author/Date | Rating | Comment |
| --- | --- | --- |